"We Are Where You Want To Be!"

The North Oakland County Board of REALTORS® was established in 1921 when a small group of real estate brokers joined forces to form the Pontiac Real Estate Board.

Holiday Euchre Tournament

This event will be held from 6:30 p.m. - 10 p.m. Food & networking will take place from 6:30 - 7 p.m. & the euchre tournament will be from 7 -10 p.m. $25 ticket includes entry into the euchre tournament, pizza, salad, and coffee. All proceeds to benefit "Grace Centers of Hope" in Pontiac, MI. There will be door prizes and a 50/50 raffle. 1st Prize: $200 & 2nd Prize:$100. The euchre pot will be split between the charity & 1 lucky person who draws the highest card at the end of the event. This event is being sponsored by: NOCBOR Membership Services Committee. You can register in your NOCBOR Member Portal or by completing the registration form. Completed forms can be submitted to: [email protected] . CLICK HERE to complete the registration form.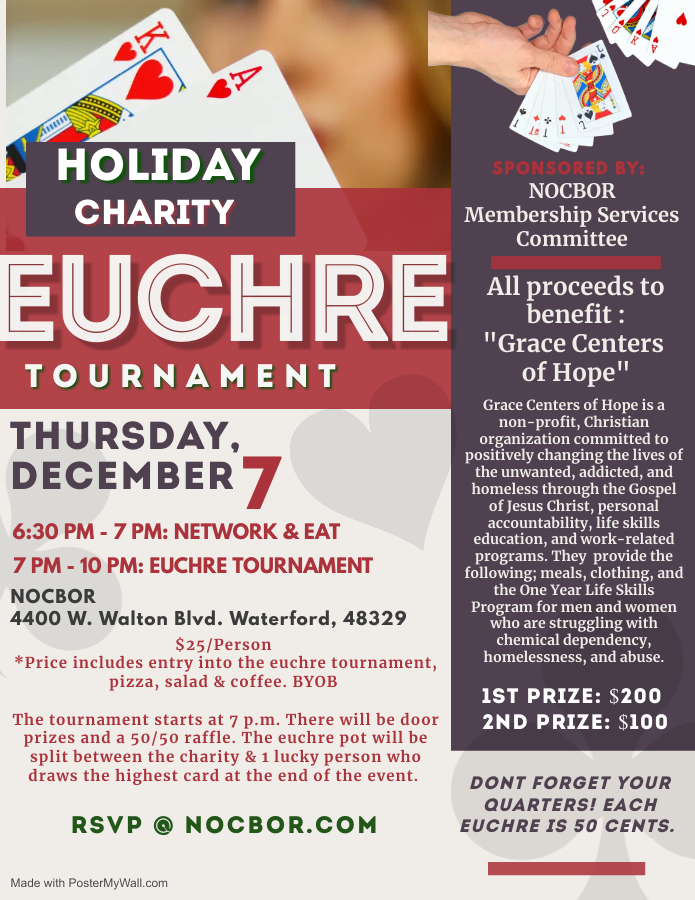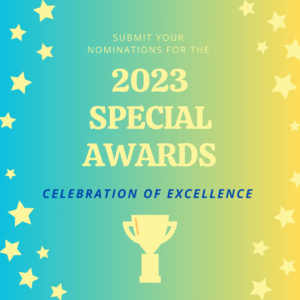 2023 NOCBOR Special Awards

It's time to celebrate your favorite and most deserving business associates. The selection of the recipients of the NOCBOR 2023 Special Awards will soon be selected by the NOCBOR Executive Committee. There are 6 categories for the 2023 Special Awards and they are as follows: Owner/Broker/Manager-of-the-Year, Distinguished Service, Humanitarian/Good Neighbor, Rookie-of-the-Year, Realtor®-Active-in-Politics and Affiliate-of-the-Year. This is your opportunity to nominate your favorite Realtors® and Affiliate members.
Written narratives MUST be submitted with the nomination form. Nominations for each category must be submitted with a written narrative no later than Tuesday, December 5, 2023. Completed forms can be submitted to: [email protected]. CLICK HERE to complete the form.